Overview
The Kansas City Corporate Esports Cup is a seasonal series of esports competitions to challenge your corporation with other KC metro corporations and companies throughout the metro.
We take the most popular esports titles and give your team a head to head weekly competition in games that your employees are already playing daily at home...but now, they are playing for you, your company, your brand in a battle for the corporate esports cup!
Eight weeks of general league play
Double elimination playoff - seeding based on league play
Loser finals and grand finals streamed live
Learn More
Schedule
For weekly game play, we want each match to start at 7pm and 8pm on Tuesdays and Wednesdays, just to keep things simple. If you need to extend your time for some reason, contact an admin and work with the opposing team's captain to modify any start times.
Games
These are the following titles we will host in the Fall of 2021: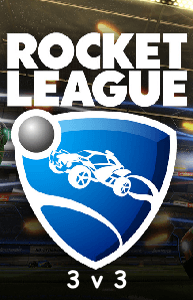 Soccer meets driving in this free to play, multiplayer-focused physics-based arena inside rocket powered battle-cars.
Be part of a 3-person Rocket League squad with booster-rigged vehicles that can be crashed into balls for incredible goals or epic saves across multiple, highly detailed arenas.
Rocket League Ruleset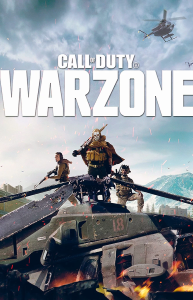 COD:Warzone is a "Battle Royale" where your 4-player squad needs to survive and finish a match as the sole survivor while the size of the playable area shrinks. It also features different vehicles available and a respawn system known as the Gulag.
This Battle Royale will use a custom game where every company team plays at the same time, in the same server.
COD: Warzone Ruleset
Pricing
This league supports the Kansas City Esports Coalition and their quest to utilize the power of esports to drive awareness, engagement & economic value for our community by attracting, producing and promoting esports events locally and regionally.
Getting Started Plan
$500
per team
Enter a team into any one game title.
Discord access.
Assistance with building your company esports culture.
Corporate Pass
$1000for three teams
Enter max of 3 teams in one title, up to three teams total.
Discord access.
Assistance with building your company esports culture.
How to compete in the Kansas City Corporate Esports Cup
Here is how to get started and what to expect!
Frequently Asked Questions
If you have further questions, please feel free to contact us below.
Sponsors
For more information on how your company can get into esports at the ground floor - please click here for more information!
Contact
KCGameOn is here to help! We know spinning up esports culture in your company will not be easy.
We will work with you to develop this culture and help build it out for years to come.